Tiger 3 Review:  'The wait for Tiger is now over.' After 6 years, Tiger and Zoya again entered the big screen. There was tremendous craze for ' Tiger 3 ' , which was released in theaters on Sunday . The first and second films of Spy Universe's 'Tiger' franchise were box office hits, but let us tell you how the audience responded to Salman khan Tiger 3 
How did the audience like Tiger 3?
The trailer of ' Tiger 3 ' directed by Manish Sharma was much liked. The biggest highlight was Emraan Hashmi, whose dangerous look the audience was eager to see. Not only this, people were also quite excited because of the cameos of Shah Rukh Khan and Hrithik Roshan. But the film is getting mixed response. Viewers are sharing reviews of 'Tiger 3' on micro blogging site X (Twitter). Some people did not like the story, while some people compared the action with Hollywood.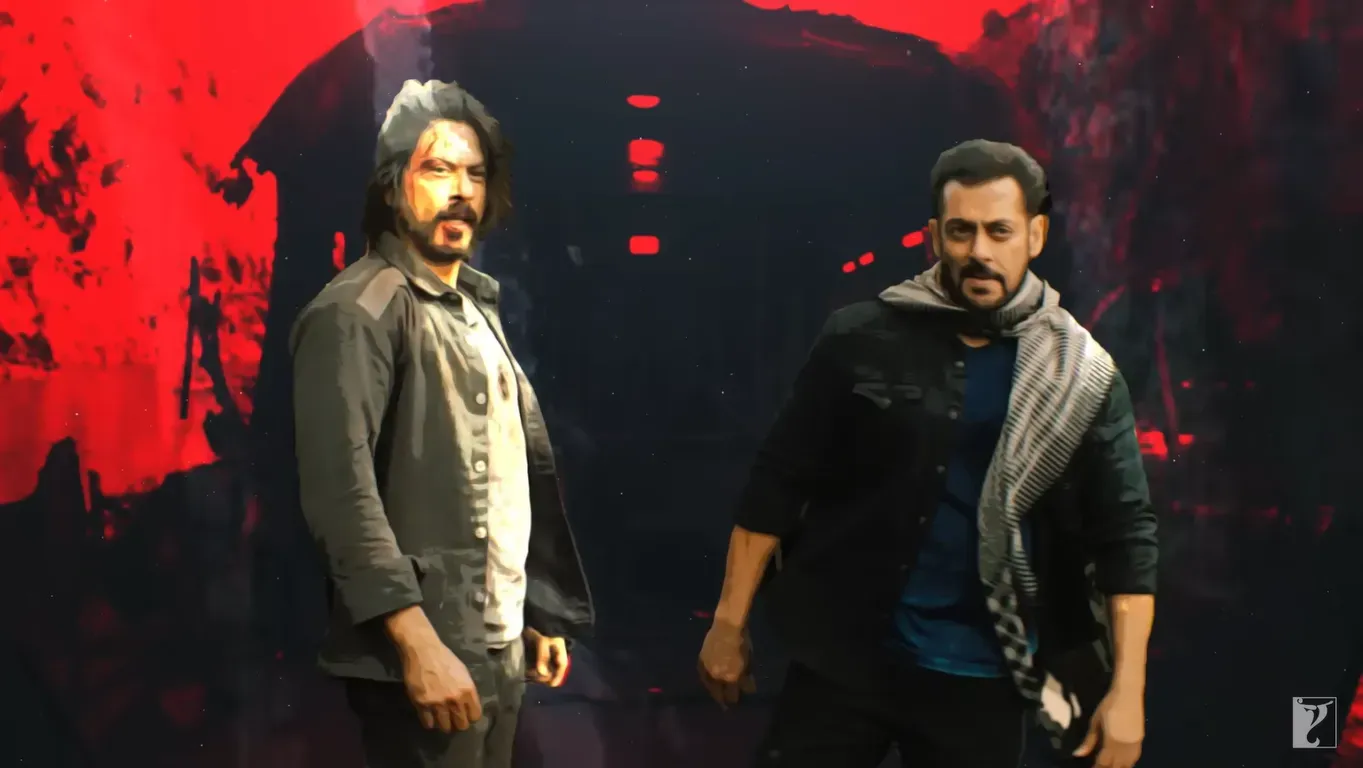 ShahRukh Khan entry in tiger 3
Shah Rukh Khan stole the entire limelight in Salman-Katrina and Imran starrer ' Tiger 3 '. Pathan's entry created a lot of craze among the audience. The theaters echoed with Pathan's voice. Some people say that Shahrukh has saved the boat of 'Tiger 3' from sinking. One user said, "Audience's reaction to Pathan's entry. Organically overshadowed Salman." One said, "It's called impact. The audience went crazy with Shah Rukh Khan's entry."
Tiger 3 Box Office Collection Day 1
Tiger 3 Box Office Collection day 1: The much-awaited film Tiger 3 has been released in theaters in the year 2023, whose poster, songs and trailer have already created a stir on social media. Tiger 3 was also a topic of discussion in terms of advance booking. Now how much will Tiger 3 earn on the first day? What will be the box office collection of Tiger 3? How is Tiger 3? How is the review of Tiger 3? For the fans who are waiting for all this, we have brought information about the first day's earnings of Tiger 3, after hearing which some fans may get disappointed and some may get good news. 
According to sacnilk box office collection, Tiger 3 will earn Rs 40 crore overall in India on the first day. Whereas worldwide this figure can cross 50 crores. However, it will be less as compared to Jawan and Pathan. 
Talking about advance booking of the film, Tiger 3 has sold 8,77,055 tickets on the first day, which takes the collection of Tiger 3 to more than Rs 30 crore. 
Tiger 3 Box Office Collection Day 2
Now after the release of the film, Monday's collection figures have also come out. According to the report of Enfo Times, the second day collection of Salman Khan's film 'Tiger 3' may be almost half. According to the report of sacnilk, the film can earn only Rs 25 crore on Monday. If this happens then it would prove to be a huge loss for Salman's film.
Tiger 3 – Movie Review
'Tiger-3' is a film that follows the established lines of the spy universe. There is an agent, whom one country considers an enemy and the other a traitor. Tiger has to wash away both these stigmas on himself. At the same time, some people's lives have to be saved and some people's lives have to be taken. Some chase sequences, some jail sequences, a little betrayal, a little sacrifice, two cameos, two songs, a lot of action and a lot of mayhem. Overall, 'Tiger 3' is a similar film. Which thrills a little in between and the rest of the time you keep watching whatever is happening on the screen with a straight face.
Such films are Salman's home ground. He carries such films single-handedly just on the strength of his swag. Even when Salman does exaggerated, over-the-top actions, it still feels like this man can really do something like this. Even if it means jumping over a helicopter and hanging from its door without getting hit by the fan. If you have a brother then it is possible. So their action being loud is not such a big problem.
Ek Tha Tiger' or 'Tiger Zinda Hai
 The problem is that novelty is missing in the action. Many scenes seem as if they have been copy pasted from 'Ek Tha Tiger' or 'Tiger Zinda Hai'. We have seen many scenes of riding a bike on buildings and stairs. There are only a few scenes which seem exciting. 'Jawaan' was also full of mindless action, but Manish Sharma has failed to give anything like the treatment Atlee had given. Being the biggest action star of the country, Salman deserved uniqueness in action. well.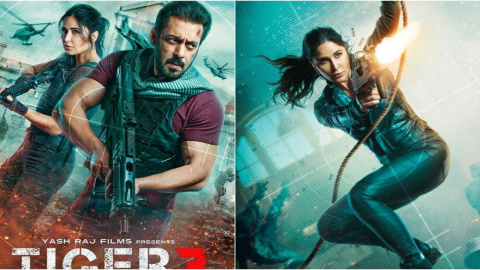 Tiger-3 Zoya's character
The best thing about 'Tiger-3' is that this film gives full space to Zoya's character. At some places even more than Salman. Katrina has performed all the action scenes very well. She looks convincing and in some frames very stylish. If anyone will benefit the most from this film, it will be Katrina.
Tiger-3 Emraan Hashmi character
I would call the character Aatish Rehman played by Emraan Hashmi just fine. He is a good actor. He also played his part well. He has just missed the mark in becoming a powerful villain in front of Tiger. This is a shortcoming not just of this film but of the entire YRF spy universe. He will have to strengthen the villains of his films. Only then will a hero feel like a hero. Only when 'Joker' becomes powerful will the power of 'Batman' emerge.
Tiger-3 Shahrukh khan character
Shahrukh's much talked about cameo is funny. There is a little humor in the film during that sequence, which is good. Otherwise the film remains serious most of the time. From your first frame. Shahrukh's cameo has some witty dialogues, which is clearly an extension of Salman's cameo in 'Pathan'. Same style, same swag, same ease. If you liked that, you will like this too. Just a request. Videos of this cameo are circulating on social media, avoid the temptation of clicking on them. Watch it directly in the cinema hall. Only then will it be fun.
Tiger 3 Salman khan fan
Actors like Kumud Mishra, Revati, Ranveer Shorey, Ridhi Dogra have not got much screen time. However, whatever was given, these good actors have played it with full seriousness. You have no complaints with them.
Overall, if you are a Salman fan, like action films or are used to watching everything with Shahrukh's appearance, then 'Tiger-3' is for you. can see. Rest of the people will wait to come on OTT even without our asking.